While other countries are easing down mobility restrictions after seeing a slowdown in the COVID-19 virus outbreak, Thailand's number of cases has recently spiked to an all-time high.
Southeast Asia's second-largest economy had responded to the surging cases with a third-time cut of growth forecast to between 0.7 to 1.2 percent as the country struggles to fasten its vaccination rollout pace.
---
Dark Clouds in 2020
Previously, Thailand experienced a 6.1 percent economic slump, the worst since 1997's Asian Financial Crisis. The conditions were subdued to the country's reliance on its tourism sector, which was one of the industries severely damaged by the global pandemic.
The government's effort in cushioning its tourism sector had also lagged in contributing to Thailand's recovery, weathered the welfare of small and medium businesses during the pandemic. Currently, the tourism industry expects to pick up to the pre-pandemic level in at least two or three years.
---
Responsive Public Measures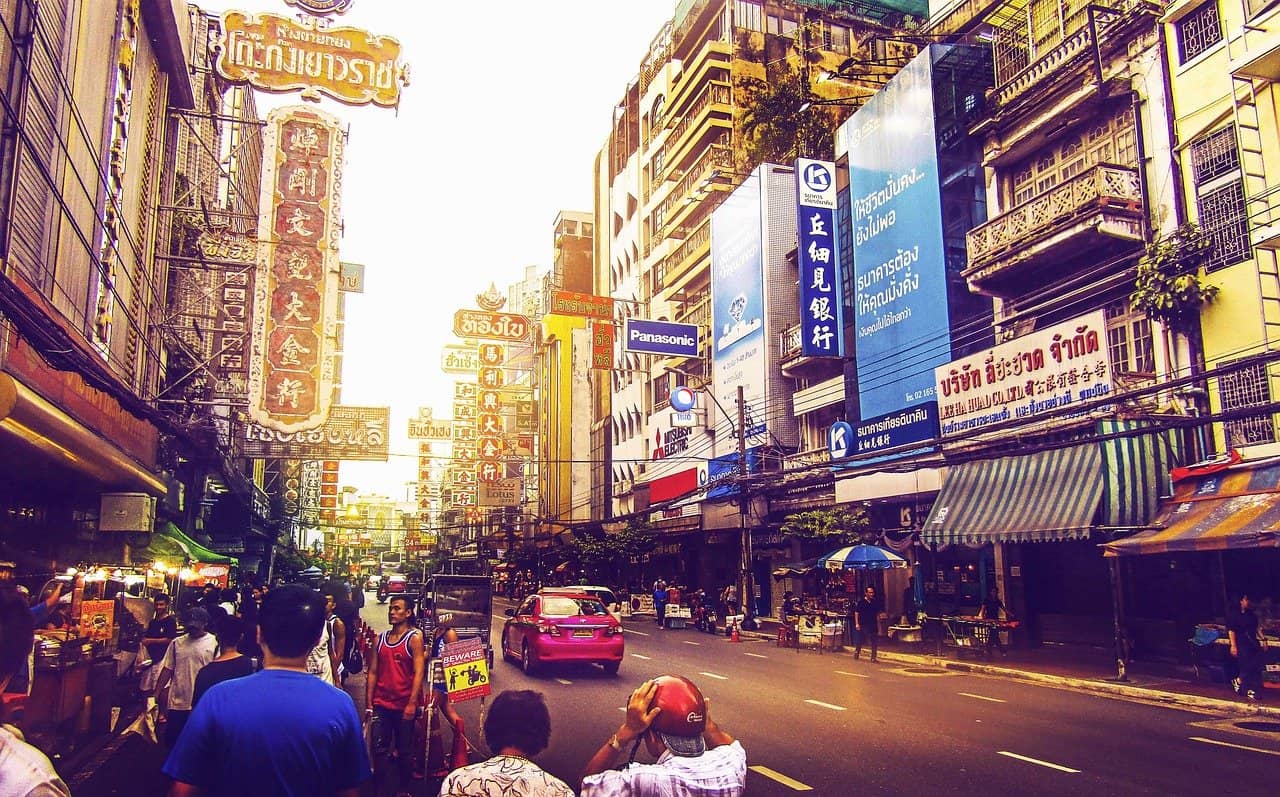 However, the Thailand government has put out accommodative measures to mitigate the pandemic crisis, successfully flattening the country's infection curve throughout 2020. The estimates vary from comprising fiscal stimulus and policy rate cuts.
Thailand's fiscal budget accounts for 10 percent of 2020 GDP and an additional 1 trillion baht in borrowing balance to ease affected households during volatile times. Moreover, the Thailand government has established a reduction in the citizens' household bills and allows both soft loans and tax relief for enterprises operating in the country.
Additionally, the country has given out multiple series of cash handouts programs for most vulnerable citizens to help cope with rising unemployment and the decrease in quality of living.
---
Export to Lead Recovery
However, Thailand still faces a high possibility of persistently sluggish growth. The country relies on contact-intensive industries and long overdue structural disparity issues, pushing the country to detach from severely damaged sectors and shift into more agile ones to continue the recovery growth. One of the more resilient sectors so far has been the export industry.
The country's export has increased due to the massive fiscal measures catalyzing its movement. Today, Thailand's export forecasts grow at a 16.3 percent rate. The sector had previously slumped in the second quarter of 2020, but the numbers have continued to proliferate ever since, specifically for products designed to support mobile lifestyles.
Nevertheless, Thailand's vaccination rollout programs alongside the enactment of responsive policies are ready to accommodate the country's robust recovery. With countries lifting their mobility restrictions and travels reopen, Thailand is looking at a positive curve welcoming the post-pandemic era.
Market Research Bangkok assists industry players in identifying sustainable growth strategies within Thailand's multitude of industries, providing a grip of understanding the opportunities and potentials beyond the surface level.
Our engagements usually range from market entry strategies, competitive benchmarking, channel model identification, market assessments, M&A, and partner due diligence--without limiting one from the other.
With substantial experience in market research, we help our clients enter and thrive in the dynamic Thailand market by leveraging an in-depth understanding of the market's characteristics, allowing us to provide a one-of-a-kind perspective and insights that are essential to your needs.
---